Sound advice is your company's greatest asset
The ending of pandemic supports may mean some businesses will have to call it a day, while others are on a solid footing to continue trading. For those in between, which are reasonably solvent and in a position to repair their balance sheet, there's a simple solution: the Summary Rescue Process (SRP)
Article by Arlene Harris, published in Business Post on April 25, 2022.
According to Department of Enterprise figures, small companies employ around 788,000 people nationwide and make a significant contribution to the economy and to employment.
But businesses across every sector around the globe have been affected in some way or other by the fallout of the pandemic and, while a variety of state supports have helped companies to weather the storm over the past two years, these are being phased out or
have stopped altogether.
As the current crisis casts a shadow of uncertainty over the future, many small businesses across the country may need advice and some form of assistance to ensure they remain viable.
"These are companies that the summary rescue process may help survive," he said.
"And now that Covid restrictions have been completely lifted, businesses should be bouncing back."
"However, tough times may be looming for some companies that were dependent on government subsidies which allowed them to maintain employment and remain solvent."
"In addition, debt warehousing helped companies to provide essential cashflow. By September 2021, 92,000 companies were availing of the scheme and by the end of December 2021, the number had risen to approximately 105,000. Overall, most companies warehousing their tax debt are small and have used the money to support their cashflow."
But the insolvency expert asks what will happen when those subsidies are no longer available, and the warehoused tax liability must be discharged.
"Some businesses who have accumulated debts, as well as availing of tax warehousing and subsequently have unrepairable balance sheets, will clearly not survive," he said.
Overall, they will be left with no option but to call it a day and to cease trading. But, for other businesses who have less accumulated debts, are reasonably solvent and are in a position to repair their balance sheet, there is a simple solution: the Summary Rescue Process (SRP)."
"The SRP is a fast-track package which was introduced by the Department of Enterprise Trade and Employment in their efforts to support small business. Robert Troy, Minister of State for Trade Promotion at the department, signed the ministerial order in December 2021."
"In introducing the SRP, the department has acknowledged that small companies have challenges in availing of the state's most common and most expensive rescue package, examinership, which poses a significant barrier to access due to affordability."
"So SRP can be tailored to the needs of micro companies and small companies alike as defined by the Companies Act 2014 who have a
primary purpose in saving the company and the jobs it provides. However, there are certain requirements which include: the turnover of the company does not exceed €12M, the balance does not exceed €6M and the average number of employees does not exceed 50."
"The process will commence by a resolution by the directors of the company, rather than by application to the High Court and of course can successfully be concluded within a shorter period than examinership. The process will be overseen by an insolvency practitioner who will be defined as 'Process Advisor' and will provide the rescue package to be passed by a majority in value of creditors once there are no objections.According to the Dublin-based expert, the average cost of an SRP would be approximately €10,000, whereas the cost of an examinership, which is slow and cumbersome, could cost in the region of €100,000."
"Small companies employ in or around 788,000 people nationwide and SRP will provide a financial lifeline to those companies," he said. "[It's] more accessible and less expensive due to the reduced role of the courts. The company can hire an insolvency practitioner who will assess its financial state, draw up a rescue plan which then must be presented to creditors within 49 days of his/her appointment."
"So SRP, if correctly implemented, will have a positive impact on both micro and small companies and will provide a financial lifeline to these companies and as such will become a very important insolvency tool into the future." 
PJ Lynch
PJ Lynch Company
• 
PJ Lynch, a licensed Insolvency Practitioner, is principal at PJ Lynch & Company at Westland Square in Dublin 2.
Tel (01) 707 9662 or email pj@pjlynchco.ie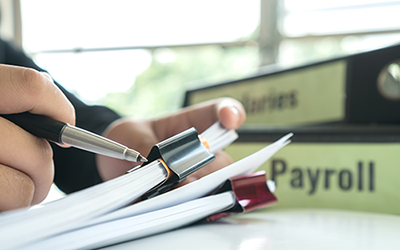 Payroll - What's the best fit for your business21Dec, 2022As 2023 approaches, business owners are reflecting on whether their current payroll provider is the best fit for their business. Choosing the right Payroll Provider can be a stressful process, but it doesn't...