New Register of Beneficial Owners of companies
Company directors and shareholders should be aware that an additional responsibility is about to be placed on their shoulders as the Companies Registration Office is set to launch a Register of people with significant control in companies, known as Beneficial Owners.
A new Registrar is to be appointed shortly and there will be one statutory form which can be electronically filed with this new central Registry.
This new Registry is in accordance with Article 30 of the 4th EU Anti-Money Laundering Directive (4AMLD) and requires all EU member states to establish a Register of all beneficial ownership information with regard to corporate and legal entities.
In addition, it is expected that the Revenue Commissioners will operate a Registry dealing with trusts, and the Central Bank will hold relevant information with regard to Irish commercial asset management vehicles.
As of November 2016, there is a requirement on all corporate and legal entities ('companies') to hold adequate, accurate and up to date information on their beneficial owner(s) in their own Beneficial Ownership Register. Once the Central Register is established, further information on filing requirements will be provided by the CRO.
The new Registry at the CRO will be completely separate from the Register of Companies and the requirement is not part of Irish company law. However, there is a statutory obligation on company directors and shareholders alike to maintain and keep updated register on a yearly basis.
The information to be held by companies is:
• The name, date of birth, nationality and residential address of each beneficial owner
• A statement of nature and extent of interest held by each beneficial owner
• The date on which each beneficial owner was entered into the register
• The date on which each beneficial owner ceased to be such an owner.
In addition, the company shall keep records of actions taken in order to identify the beneficial ownership of it.
It is expected that the new Central Register will be up and running and ready to be populated by March 2018.  The CRO has indicated that there will be a period of at least three months provided without being in breach of a statutory duty to file. No filing fee will apply and all filing can be done online with no requirement for hard copies to be filed.
It is worth noting that the regulations regarding beneficial owners is given the meaning provided by Article 3(6) (a) of the 4AMLD which sets out how beneficial ownership should be determined, so as to identify the natural person or persons ultimately controlling a legal entity in the company through direct and/or indirect ownership of a percentage of the shares or voting rights in that company shall indicate direct ownership.
Over the next 12 months, as new companies incorporate and existing companies file their information with the Register, we will see the construction of a complete picture, through free accessible data of people with significant control or beneficial owners, behind Irish companies.
Overall, in terms of greater transparency, this is a big step forward by the CRO to help strengthen confidence in companies, remove the toxic nexus of corruption, money laundering, terrorist financing and deliver real benefits to the Irish economy as whole.
One final thing to remember is if a company director or shareholder fails to comply with their obligations under the regulations of the Register, that person can be liable to a fine of €5,000 on conviction.
PJ Lynch
PJ Lynch Company
 •  PJ Lynch, a licensed Insolvency Practitioner, is principal at PJ Lynch & Company at Westland Square in Dublin 2.
Tel (01) 707 9662 or email pj@pjlynchco.ie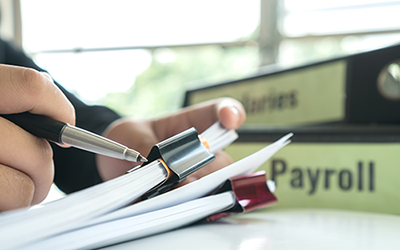 Payroll - What's the best fit for your business21Dec, 2022As 2023 approaches, business owners are reflecting on whether their current payroll provider is the best fit for their business. Choosing the right Payroll Provider can be a stressful process, but it doesn't...