Business Plus Article on Corporate Recovery
In October, Business Plus Magazine ran a Corporate Recovery Survey, the following was PJ Lynch's contribution to that survey:
One of the reasons for the high level of insolvencies at the moment is competition, and the associated price-cutting that inevitably causes cash flow difficulties. Many companies think that they can trade out of the situation but, unfortunately, as long as they keep trading, further financial maladies develop, causing more financial problems and increased debt burden.
The litmus test of solvency is paying debts as they fall due. The directors of a business that continues to trade at the forbearance of creditors should be aware of their duties and responsibilities to their employees and creditors. Directors should also be aware that failure to prepare management accounts, in order to monitor the financial status of the company, can only lead to financial failure.
In a lot of insolvency cases, I have found that directors have advanced personal funds as a director's loan. I have also found that false returns to the the Revenue Commissioners, in order to maintain positive cash flow, are common factors in today's climate. I always find that once a company cannot trade out of its difficulties, the directors regret that they did not seek advice in relation to restructuring, hurting the chances of corporate recovery.
PJ Lynch
PJ Lynch Company
 •  PJ Lynch, a licensed Insolvency Practitioner, is principal at PJ Lynch & Company at Westland Square in Dublin 2.
Tel (01) 707 9662 or email pj@pjlynchco.ie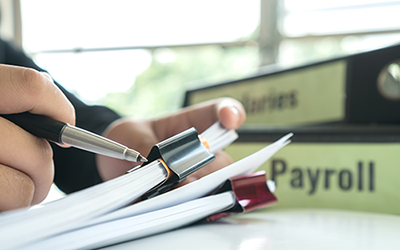 Payroll - What's the best fit for your business21Dec, 2022As 2023 approaches, business owners are reflecting on whether their current payroll provider is the best fit for their business. Choosing the right Payroll Provider can be a stressful process, but it doesn't...