ADVISE FOR COMPANY DIRECTORS
Advice For Company Directors:
Published in The Phoenix November 2013
Advice For Company Directors: PJ Lynch is a man that doesn't take his responsibilities lightly as an insolvency practitioner and taxation consultant , but he continues to be surprised by the number of company directors and secretaries that do. "People used to think that once you were a company director, it was cigars and champagne all the way. Those days are long gone and there are very specific activities that must be fulfilled in order to ensure proper trading, "he explains".
He continues: "Directors should know their responsibilities as a company director and secretary and I cannot emphasise enough how important it is to understand company secretarial matters, their responsibilities as an officer of the company and the additional responsibility in relation to taxation under the relevant tax heads (ie CT , PAYE /PRSI & VAT)"
PJ advises that potential directors complete a course to fully educate themselves regarding the issues that will inevitably arise.
These include the importance of choosing the appropriate business structure and a realistic cash flow forecasting model to anticipate finance needs.
"In my 20 year career, I have seen that businesses often fail because of unrealistic cash flow projections, a problem that is not acknowledged until it is too late, he comments.
Alacrity in dealing with problems is essential and in the event of trading, prospects failing and inability to continue trading , paying creditors and stopping trading is generally the best option. It is also important to talk to Revenue and your Bank in advance of serious problems Consultation with your accountant and solicitor is necessary if you can no longer avoid insolvency. If it cannot be sold or rescued a liquidator is required.
PJ continues in his advice for company directors saying "A liquidator is the undertaker of the business, all the records are taken away in box and it can be a very difficult time for the directors but it is important that a recognised  liquidator is appointed to ensure the process is fully compliant."
PJ Lynch
PJ Lynch Company
 •  PJ Lynch, a licensed Insolvency Practitioner, is principal at PJ Lynch & Company at Westland Square in Dublin 2.
Tel (01) 707 9662 or email pj@pjlynchco.ie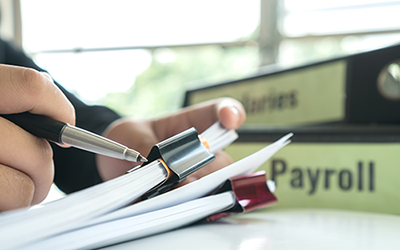 Payroll - What's the best fit for your business21Dec, 2022As 2023 approaches, business owners are reflecting on whether their current payroll provider is the best fit for their business. Choosing the right Payroll Provider can be a stressful process, but it doesn't...